Anki is quite powerful and thus complex. In addition, new versions of the popular learning app are released on a regular basis. This post is meant to help you keep track of everything and show you how to upgrade and downgrade your Anki version. 
Here is an overview for you:

What Is the Latest Anki Version?
The latest version of Anki is 2.1.49. A new version is released about every 2 months. These are usually only small updates, so for example the jump from 2.1.48 to 2.1.49. 
On the official site of Anki, you can always find the latest version and information about all changes.
Mostly these small updates contain bug fixes and therefore improve the user experience. The last major update from 2.0 to 2.1 already was on August 06, 2018, and the old version 2.0 is now no longer supported.
Should You Update the Anki Version?
Like any software, Anki is updated on a regular basis. It is not always necessary to use the latest version immediately. However, updates always have the goal to improve the application. Be it with new features or fixing problems. 
Note: If you upgrade to the latest version, it can happen that the add-ons you are using don't work anymore.
Add-ons in Anki are very important for many people. For this reason, before you upgrade your version, you should make sure that your add-ons are already compatible with the version.
How to Find Out Which Version You Are Using?
Maybe you are not sure which Anki version you are currently using. But it is quite easy to find out
Mac
I myself use the Mac version of Anki. To find out the version number, just click on Anki > About Anki in the top left menu. Then you will see the current version.

Windows
Here you can find the version under Help > About Anki.
How to update the Anki version?
Currently, a new version of Anki is released about every two months. If you want to always use the latest version of the learning App, you have to update your version every two months. And this is how you do it: 
1. Check your add-ons for updates
As mentioned before, it can happen that certain add-ons do not work anymore when updating. One reason for this could be that you are not yet using the latest version of the add-on. 
So before you update the Anki version, you should first check if there are available updates. To do this, click on Tools > Add-ons, then select all extensions and click on "Check for updates".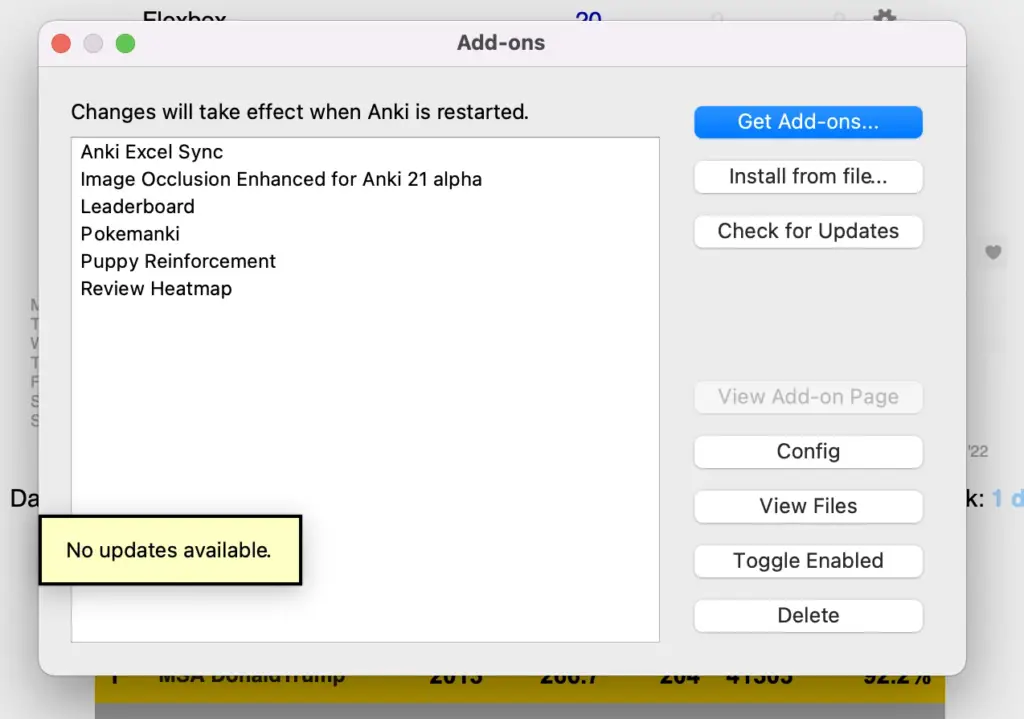 To be on the safe side, you should restart Anki, as the changes are often only applied then.
2. Download the latest Anki version
Unfortunately, you cannot update the version directly in Anki. When a new version is available, you should see a popup informing you about it. 
Which Anki version should you download?
If you click on "Ok", you will be taken to the official download page. Here you will always find the latest version. Choose your platform (Mac, Windows, Linux) and download Anki.
Save the new version in the same folder as the old one. If you did not change the name, you will be asked if you want to replace the previous version. 
Tip: Since it is not always sure if you can work with the newest version without problems, I would recommend keeping the old Anki version by renaming it before. This way you can quickly downgrade in case of problems. We will see how to do that later.
Once you have saved the new version, you can open it. Then, just to be sure, check again if you really have the latest version.
What happens to your notes, cards and decks? 
All your data should be retained during version updates. This applies to your cards, card types, notes and note types as well as to your decks, the next reviews and the previous learning data. 
If you have problems here, I recommend downgrading to the old version for the time being.
How to Downgrade the Anki Version?
As already mentioned, there can be problems (especially with add-ons) when jumping from one version to the other. Until these problems are solved, i.e. the add-ons offer an update, it makes sense to take a step back and use the older version again. So how to downgrade the version?
Step by step guide
1. Downgrade & Quit
To use Anki again on the older version without any problems, you have to unlock your profile for it. Click on File > Change Profile in the current version. In the next window, you will find a "Downgrade & Quit" button in the lower right corner. Click on it.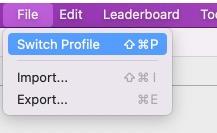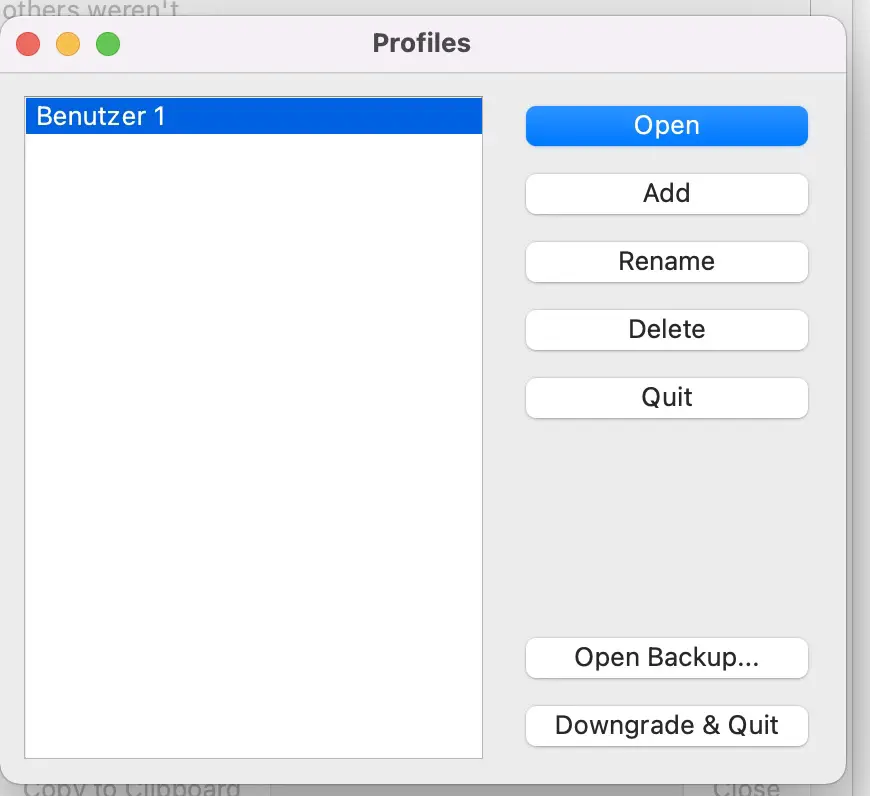 In a popup, you should see that the profiles can now be opened with an older Anki version. 
2. Download the old version
If you followed my previously mentioned tip and still have the old version saved, you can proceed to the next point right away. 
Where to find the old Anki versions?
If you go to the Anki download page, you will only find the latest version at first. To download older versions you have to look in the Anki archive. Here you can find all previous versions. 
So find the version you want and download it. Again, make sure you choose the right version for your platform (e.g. anki-2.1.48-mac.dmg for Mac).
Install the version as usual. When saving you again have the option to replace the current version. I would recommend saving both versions because you should upgrade sooner or later. 
3. Open old version
If you followed the steps, you should now be able to open the old version as usual. 
Tip: If something goes wrong with one of the instructions, always remember that Anki automatically creates backups of your data. With these, you can usually restore your data.
Study smart, not hard 🎓