Did you know that there are a lot of free productivity apps available in the market nowadays and finding one can be challenging at first? Well, guess what? You don't need to look further because Notion is one of the most flexible and popular tools today.
It is a productivity solution that includes everything you need in one package, and it is without a doubt one of the greatest tools you will ever have access to.
In this post, I'll walk you through the top 8 reasons why Notion became popular and how this tool can help you boost your productivity in no time.

1. Notion is free to use (For Students even the pro version)
Nearly every freemium product on the internet will eventually ask users to sign up for the paid version of the tool. But not Notion. On top of that Notion Personal Pro is even completely free for students and educators, and you will never feel obligated to pay for the premium version. There won't be any kind of commercial email or big banner in the tool at any time.

Whether you are a student or an educator, the free plan gives you more than enough storage space to meet your needs. To use features like an edit history, unlimited file uploads, and a few others like these, you will need to sign up for a membership plan.

If it came down to shelling out cash, most users would almost certainly opt to upgrade to a paid subscription. Hence, both the amount of work you have to put into the product and the cost of switching to different tools are pretty big. So, you have the watch out before purchasing one.
2. Lean, Functional But Modern Design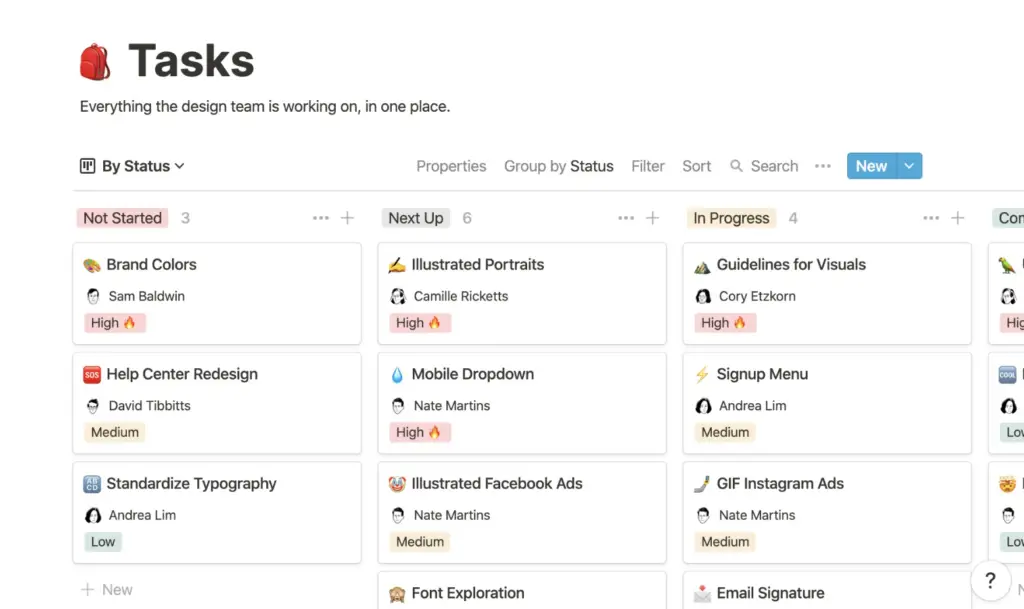 Everything about Notion's interface is consistent across all aspects. This means that the way it works is in line with what people expect today. The user interface that is used to take notes can also be used for a number of project management-related tasks.
Some of these tasks are making a Kanban Board, a To-Do List, and other things. One of the best things about Notion is that it lets you combine many small tasks into one big one. You can make any design you can think of by rearranging the blocks in different ways.
Thinking about the big picture and focusing on the details takes little time and effort. Users can choose to look at the data in different ways, such as in Table view, List view, or Calendar view. You can make presentations that are just what you want by using filters that take into account many different parameters.
In this workplace, it's not hard at all to switch between different tasks. On the left side of the tool, there is a column with links to all of the projects. You should always keep this in mind, no matter where you are in the project. In a short amount of time, it's easy to turn your attention to something else.
3. It's Fun to Use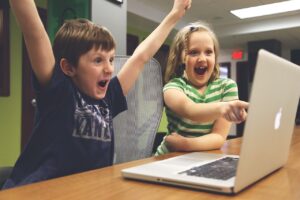 The user interface is not only fun to use, but it also looks very neat and attractive. This adds to the overall good feeling of putting together projects and layouts. Even though it can be used for more than one thing at the same time, it is surprisingly clear of clutter.
The most important part of Notion is the process of putting the blocks together in different ways. By dragging and dropping pieces around in the workspace, you can change the layouts in many different ways. This idea is the most flexible one I've ever come across.
No matter if you're using a mobile app, a web app, or desktop software, you can always get to Notion. All of these options are available to you. Another good thing about this design is that it makes the tool easier to use by reducing friction.
4. Notion Combines Functions of Many Other Tools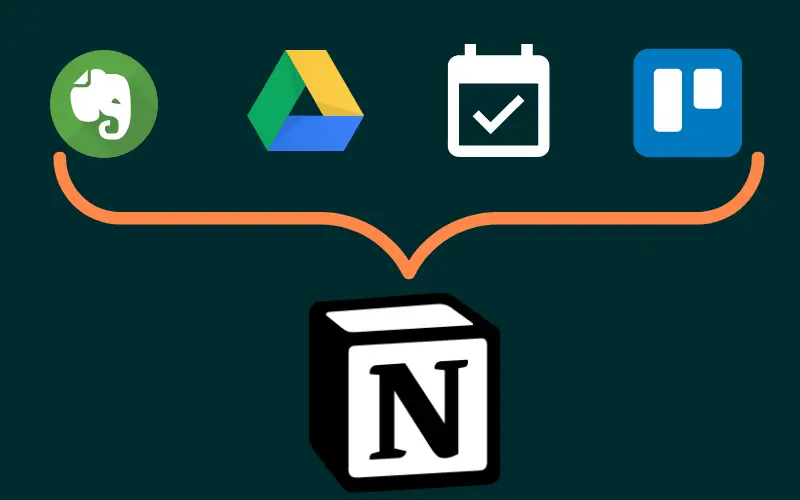 The layouts and tools that come included with Notion are highly customizable and bear a striking resemblance to those found in Evernote, Google Docs, and Google Sheets and many more. Although Notion's collaborative features are similar to Google Docs, they aren't a perfect replica. Instead, it has a set of tools that are unique to it. In all other aspects, Notion makes up for some of the problems with Docs.
The most important thing that Notion does is make it easier to add files, like photos and documents, to your page. This will help you with tasks that require a high level of technical or visual intellect. For example, putting together a presentation on the structure of DNA would be a lot easier if you and your coworkers had access to photos and videos of the molecule in question.
5. Extremely Helpful Integrations
Isn't it amazing when high-powered productivity tools can talk to each other so that data can move quickly from one tool to the next without you having to do anything extra? Here's an example: If you use Notion as part of your tech stack, you can connect it to more than 250 other applications to make your work life easier and increase the app's capabilities.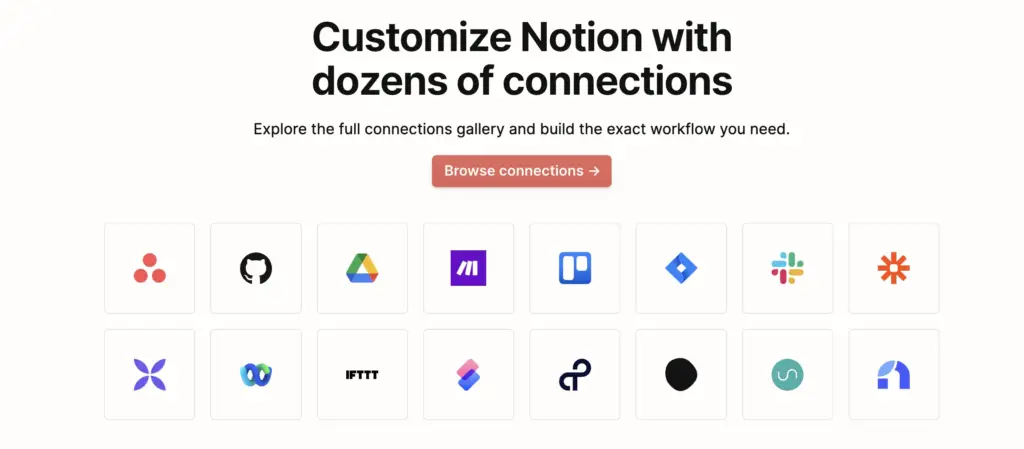 With the help of Notion integrators, you can keep your setup clean, well-organized, and simple by bringing the data and functions of your favorite applications into Notion. This gives you a workplace that includes all parts of your business. Where do we begin? Since you don't have to write any code, you don't need to be a programmer first to get started.
You can say goodbye to isolated data and the feeling of being out of the loop and hello to a centralized digital workspace that acts as the nerve center of your project management system or your whole organization.
6. Large and Helpful Community
It is possible that the power users of the Notion platform are the ones who are responsible for the success of the platform.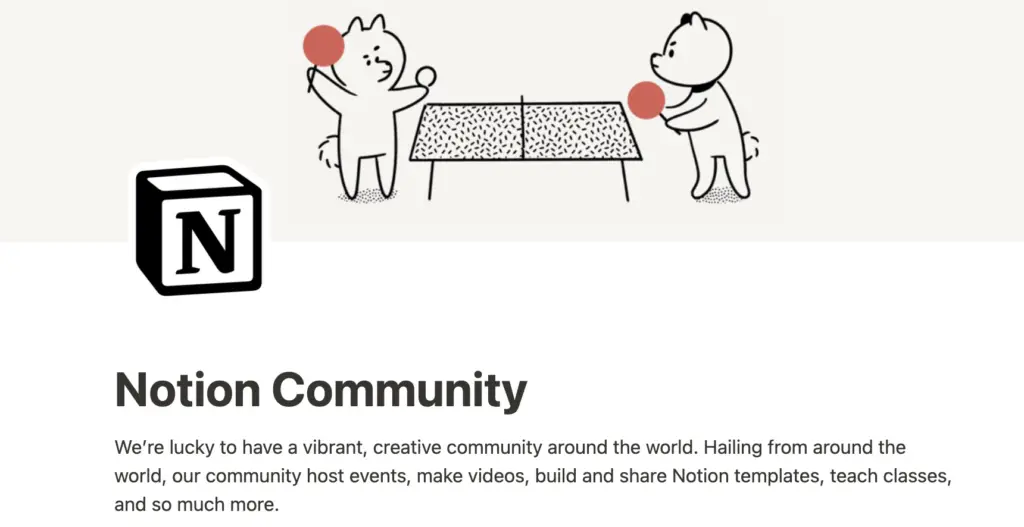 Modified or personalized templates
Notion has a large collection of ready-made templates that were produced by both Notion itself and other enthusiasts. It makes it a lot simpler to make layouts for pages that are both faster and better. If someone searches Google for the form template they need to find, they will get a lot of results.
People use Notion for so many different things: to keep track of meeting notes, personal budgets and finances, personal web pages, resumes, and habits.
Notion doesn't have a steep learning curve but it might be hard for first-time users to get good at it quickly. With the help of Ambassadors, Notion is able to get past this problem. They don't get anything from Notion, and they don't get any special treatment when applying for jobs.
However, when people become Notion ambassadors, they feel like they've done something worthwhile with their lives. This shows how much people like Notion, how strongly they feel as they are a part of the community, and how actively they take part in service projects to help students and educators become fully aware of Notion's features and capabilities.
7. Many Different Use Cases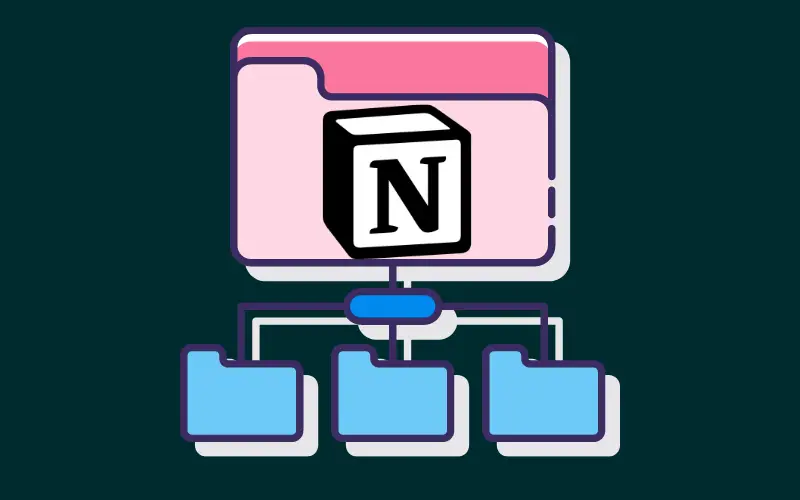 Many people, especially students, teachers, and those who work in the business sector, claim that Notion helped them in regaining control of their life by enabling them to be more productive and better manage their time. With the help of Notion, students, professors, and team members can combine personal, academic, and business concerns on a single platform.
This eliminates the need for them to toggle between a large number of different applications. You should now feel more confident about taking on any assignment or project at work or school, knowing that you have access to this useful method for getting more things done.
8. Notion Has a Unique Habit Tracker
Most productivity apps, nowadays, can not only boost your project and time management skills, but they can also help you keep track of your daily performance and habits. With Notion, it has a unique capability of tracking your performance and even habits to make sure that you're not messing up your day-to-day activities.

For instance, if you aren't careful, it's quite simple to fall into the routine of participating in activities that aren't good for your health while you're in college. If you do this, your health might suffer in the long run. When you're under a lot of pressure, you could find yourself craving unhealthy meals. It is possible to assume that you need less sleep given the quantity of schooling that has to be completed. A full schedule would not allow for any time to be spent engaging in physical activities, as well.
College may be a terrific time to learn how to behave in a manner that will benefit you for the rest of your life if you go into it with a solid plan and a strong network of people to lean on for guidance. Once you have a solid basic understanding, the next step is to document your routines. This covers both the positive behaviors you want to engage in more often and the negative ones you wish to eliminate.
Today, there is a wide variety of habit trackers accessible. However, if you don't want to download yet another tool to keep track of everything you do each day, you may use Notion instead. You only need a list of the things you want to do every day, as well as a method for keeping track of how effectively you are really accomplishing those things.
I hope I could show you why Notion became so popular. Thank you if you've read the post up to here 😊I really recommend using Notion, especially for studying, since it is one (if not the one) of the smartest tools out there. 
Study smart, not hard 🎓